Anna's Weekly Report

Dear friends,
On February 24th Valdimir Putin launched a full-scale invasion of Ukraine, triggering the worst security crisis in Europe since World War II. I've heard from many, many constituents deeply worried about the invasion, sanctions, humanitarian relief, and military support.
President Biden has taken critical steps to support the Ukrainian people and to hold the Putin regime accountable for their aggression. He and his national security team have worked to build a solid wall of support with our European allies to enact swift and severe sanctions to cripple the Russian economy and target the wealth of corrupt Russian oligarchs. The U.S. has significantly increased our security assistance and humanitarian aid to Ukraine and rallied our allies to do the same, and I fully support these actions to support the Ukrainian people as they fight to defend their democracy.  
I voted for H.Res. 956, a bipartisan resolution demanding the immediate withdrawal of all Russian forces from Ukraine and establishing that the House of Representatives stands with the Ukrainian people in their fight against the Putin regime. The House passed this resolution on Wednesday by a vote of 426 to 3.
Information for U.S. Citizens in Ukraine and Assistance
If you are a U.S. citizen or Legal Permanent Resident in Ukraine and need assistance, you should fill out this Crisis Intake form from the State Department. In the U.S. you can call 1-833-741-2777 or overseas 1-606-260-4379 for immediate assistance. You can view the latest updates from the U.S. Embassy in Ukraine here along with information on where to cross borders here. While the U.S. Embassy in Ukraine is closed, U.S. citizens can seek consular services, including requests for repatriation loans, passport and visa services at U.S. embassies and consulates in neighboring countries. You can also find valuable information regarding humanitarian assistance and Visa information for Ukrainians who have evacuated from the U.S. Embassy in Poland here.
Covid-19 Updates
In his State of the Union Address this week, President Biden announced a new "test and treat" plan for Covid-19. With this plan, people can get tested at a pharmacy and if they're positive, receive antiviral pills on the spot at no cost.
 
The CDC updated their mask guidance to recommend masking only if you're indoors and in an area with a high Covid-19 Community Level. This means we don't need to wear a mask in the Bay Area inside or outside because our Community Level is low or medium across California's 18th You can check your community level here.
Every week I urge those who haven't been vaccinated or boosted to do so. You can sign up immediately for a free appointment at your county's website below. It's very easy to do.
San Mateo County           Santa Cruz County           Santa Clara County
State of the Union Address
This week I attended President Biden's first State of the Union Address. I was thrilled that he called on Congress to establish an Advanced Research Projects Agency for Health, or ARPA-H, a health agency focused on accelerating biomedical innovation to develop transformative breakthroughs in how we detect and treat the deadliest diseases, including cancer, diabetes, and Alzheimer's. I introduced ARPA-H legislation last year after meeting with the President and a bipartisan, bicameral group of lawmakers in March 2021 to discuss this exciting venture, and establishing ARPA-H is a top priority of mine this year.
It's a high honor to have a president call out a Member's specific legislation in a State of the Union address, and when President Biden did so, I must have jumped five feet to applaud!
National Women's History Month & Supreme Court Nominee
Last week President Biden nominated Judge Ketanji Brown Jackson to the Supreme Court of the United States. She is a former Clerk for Justice Breyer, who she is nominated to replace. This brilliant woman will bring a needed perspective to the Court, having served as a federal public defender, a federal appellate judge, a federal district court judge, a member of the U.S. Sentencing Commission, and an attorney in private practice. Judge Jackson graduated magna cum laude from Harvard University and Harvard Law School, where she graduated cum laude and was an editor of the Harvard Law Review.
This is an historic nomination because Judge Jackson is the first Black woman nominated to serve on the highest court of our nation. She's been confirmed three times by the Senate with bipartisan support, twice as a judge and once for the U.S. Sentencing Commission.
Four words are engraved above the doors of the Supreme Court: Equal Justice Under Law. I'm confident Judge Jackson will make these words walk into the lives of the American people in meaningful ways.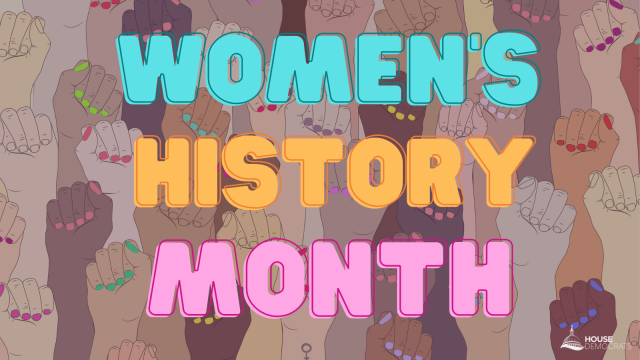 Major Votes in the House This Week
Emmett Till Antilynching Act
Named in honor of Emmet Till, a 14-year-old African American boy from Chicago who was lynched while visiting Mississippi in 1955, the Emmett Till Antilynching Act would finally designate lynching as a hate crime under federal law. The bill passed the House with a nearly unanimous vote of 422-3. It's hard to believe it's taken 66 years to get this done.
The Honoring Our PACT Act
The Honoring Our Pact Act is bipartisan legislation to expand access to care and benefits for veterans exposed to toxic substances during their service. For too long, countless veterans exposed to environmental hazards and toxic substances, including from burn pits, during their service have been forced to deal with a disability claims process that is slow, cumbersome, and cruelly places the burden to prove toxic exposure on them. This bill will change that and bring help to many of my veteran constituents and veterans across the country.
Legislation Anna Introduced This Week
Housing for All Act
I'm an original cosponsor of the Housing for All Act, which increases resources to build affordable housing and provide emergency shelter to people experiencing homelessness. I visited Rincon Gardens, a low-income senior apartment complex in Campbell last week and heard directly from residents about what it means to them have access to affordable housing. This legislation will help our communities build more affordable housing and better address homelessness.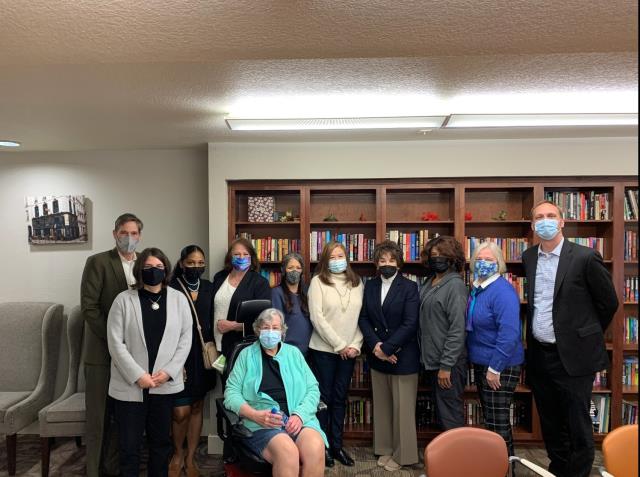 Rep. Eshoo pictured with Rincon Gardens residents.
Reopening Scenic Drive
After five years of work, we celebrated the reopening of Scenic Drive in La Honda. This road has been closed since the disastrous winter storms that destroyed the road in 2017. I'm proud to have worked with county and state partners to secure $2.4 million in FEMA funds to help repair Scenic Drive, a critical road in the lives of the La Honda community. It was a wonderful community celebration.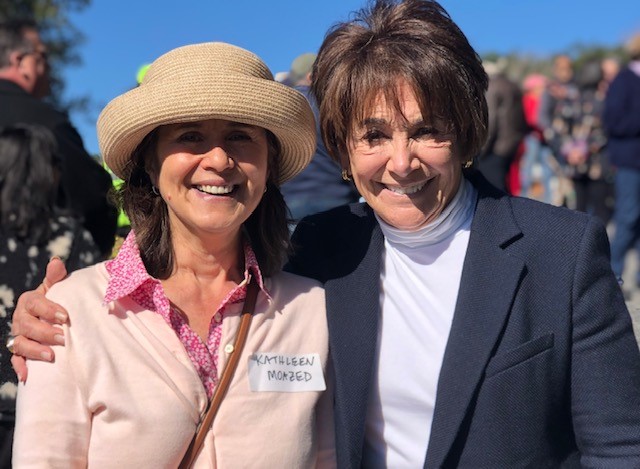 Rep. Eshoo pictured with a La Honda resident,
Kathleen Moazed, at the Scenic Drive ribbon cutting. 
Caltrain
I'm thrilled to announce that we've been successful in securing a $38.8 million federal grant for Caltrain from the American Rescue Plan Act, a landmark Covid relief package I helped pass through Congress last year. Caltrain is the spine of the Peninsula's transportation system and has been a lifeline during the pandemic by helping essential workers get to their frontline jobs. Unfortunately, ridership on the system decreased 95% during the pandemic and is still far below our pre-pandemic levels, causing a substantial operating budget deficit. This grant will allow Caltrain to continue operations that keep our communities connected.  
Telephone Town Hall Meeting
This week I held my weekly Telephone Town Hall Meeting with constituents in Campbell, Saratoga and Monte Sereno, and Dr. David Relman, M.D., the Chief of Infectious Diseases at the VA Palo Alto Health Care System in Palo Alto, was my special guest. We discussed Covid-19 and many bills I'm working on. If you missed the meeting you can listen to it here.
In the Words of My Constituents
Every week hundreds of my constituents call and write to me to express their concerns, share their passions, and ask questions regarding legislation and policies. Over 162,451 constituents have contacted me so far since the 117th Congress started in January, 2021. I actually read every communication and every constituent receives a personal response to their specific questions and comments from me. This week, 2,182 constituents contacted me about issues including:
312 messages in support of defending Ukraine's sovereignty
 
182 messages in support of U.S.-Armenian relations
 
80 messages in support of electrifying the USPS fleet
Anna in the News
Recommended Reading
# # #
I close with this thought. Always know how deeply grateful I am for the trust you've placed in me to represent you. I work daily to live up to it.
Sincerely, 



Anna G. Eshoo
Member of Congress