Anna's Weekly Report

Weekly Report
April 1, 2022
 
Dear Friends,
Last week, Secretary of State Blinken announced that Russian attacks on civilians in Ukraine constitute war crimes. President Biden subsequently announced the following additional steps to stand with Ukraine, fortify NATO, and punish Putin for his war crimes:
The U.S. will provide more than $1 billion in new humanitarian aid for those affected by Russia's war in Ukraine, as well as $500 million in direct budgetary assistance to the Ukrainian government.
 
The U.S. will admit up to 100,000 Ukrainian refugees.
 
The U.S. will impose additional sanctions on more than 400 Russian individuals and entities, including more than 300 Members of the Russian State Duma (the lower house of Russia's parliament) and 48 Russian defense enterprises.
I held a Virtual Town Hall Meeting last week with Professor Michael McFaul, PhD, former U.S. Ambassador to Russia, to discuss the Russian war on Ukraine. My thanks to the over 1,000 constituents who joined and asked many great questions. It was an honor to host Dr. McFaul and listen to his highly instructive remarks. If you missed the event, I encourage you to watch the recording here.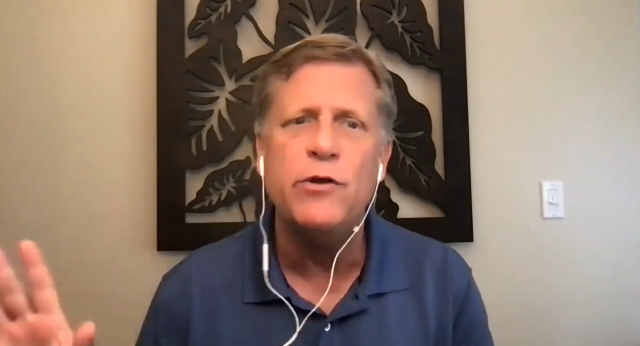 Dr. McFaul speaks at Virtual Town Hall Meeting on Ukraine
Covid-19 Updates
This week the FDA authorized a second booster dose of the Pfizer and Moderna
Covid-19 vaccine for immunocompromised individuals and adults 50 and older at least 4 months after receipt of the first booster dose. The CDC also updated their guidelines to expand eligibility to align with this FDA authorization.
If you're eligible to receive a second booster, you can sign up immediately for a free appointment at your county's website below. It's very easy to do.
San Mateo County                 Santa Cruz County                Santa Clara County
The Biden Administration launched COVID.gov this week, a new one-stop shop website for vaccines, tests, treatments, masks, and the latest Covid-19 information. The website features a new test-to-treat locator tool which provides information on over 2,000 locations that offer Covid-19 tests and antiviral pills at one location.
Major Votes in the House This Week
Capping Out-of-Pocket Costs for Insulin
I was so proud to vote this week to cap the out-of-pocket cost of insulin at $35 per month. This bill ensures vital and affordable access to life-saving medication for the more than 37 million people in the United States who have diabetes, including one-third of Medicare beneficiaries, and the over 7 million Americans who rely on insulin to maintain their health and well-being. Americans pay more than 10 times the price of insulin compared to other similar high-income countries, and 1 in 4 Americans who rely on insulin have cut back or skipped doses due to costs.
Securing a Strong Retirement Act
I voted for legislation to bolster and protect the retirement savings of American workers by expanding retirement plan coverage and providing more saving options. This bipartisan legislation will increase retirement savings through automatic enrollment and new incentives, give many Americans more flexibility in their options for retirement plans, and improve coverage for part-time workers in 401(k) plans.
Marijuana Opportunity Reinvestment and Expungement (MORE) Act
This week I voted for legislation to decriminalize cannabis at the federal level by removing it from the Controlled Substances Act. The bill allows federal courts to expunge prior marijuana-related convictions and arrests and will remove barriers to research that limit our understanding of the health impacts of cannabis. Twenty-seven states and the District of Columbia have already decriminalized small amounts of marijuana.
Legislation Anna Introduced and Cosponsored
The Strengthen Kids' Mental Health Now Act
This week I introduced bipartisan legislation to bolster our country's infrastructure for pediatric mental health services, including investing in the expansion of our mental health workforce, improving access to mental health care, and building stronger systems of prevention, early identification, and treatment for children. According to the CDC, nearly 1 in 5 children have a mental, emotional, or behavioral disorder, but only 20% of these children receive care from a specialized mental health care provider. A shout out to the invaluable assistance provided by Lucile Packard Children's Hospital on this legislation.
Gas Rebate Legislation
Russia's invasion of Ukraine, combined with lagging production caused by the global pandemic has caused gas prices to soar. Big spikes in gasoline prices and energy costs are expected to continue, making the case for the U.S. to continue to move to renewable energy sources. Despite President Biden's ban on Russian oil imports, Russian oil remains a global commodity and continues to drive up U.S. oil costs.
Fossil fuel companies have over 9,000 approved unused leases to drill on federal lands, but rather than increase production to drive costs down, oil industry CEOs are profiting off high prices and using enormous profits for stock buybacks and executive bonuses.
Congress is considering several different options to help ease the pain at the pump, including rebates for middle class households. I've cosponsored legislation to provide $100 rebates to everyone earning less than $75,000 per year during every month that gas prices exceed $4 per gallon on average nationwide. Families would also receive $100 per dependent.
Health Hearing
Safe and Effective Medical Devices
This week I held a hearing in my Health Subcommittee on the reauthorization of a critical medical device program at the Food and Drug Administration (FDA). Over the past 20 years, the FDA has relied on the Medical Device User Fee Agreement (MDUFA) program to ensure its review processes are timely, transparent, and predictable so that safe and effective innovative devices can reach the market. We heard from representatives from the FDA, private industry, and public health about the importance of this program which will provide the FDA with an additional $1.78 billion over the next five years. I look forward to shepherding the swift reauthorization of this agreement through my Health Subcommittee before the program expires on September 30th.
Results of Daylight Savings Time Survey
I sent a survey to constituents requesting feedback on how Congress should address Daylight Saving Time. The survey was completed by 10,434 participants and the results are below:
3,948 (38%) voted for making Daylight Savings Time permanent
 
2,720 (26%) voted for making Standard Time permanent
 
2,385 (23%) voted for 'Just Pick One and Stop Changing'
 
1,381 (13%) voted for 'Change Time Twice a Year'
If You Ask Me…
Above the doors of the Supreme Court are the words "equal justice under the law." But equal justice is impartial justice, and recent events have eroded confidence in the impartiality of the Supreme Court. The Select Committee to Investigate the January 6th Attacks on the U.S. Capitol revealed this week that days after the 2020 election, Virginia Thomas, the wife of Justice Clarence Thomas, urged Mark Meadows, Chief of Staff to former President Donald Trump, to overturn the 2020 election.
This revelation calls into question Justice Clarence's impartiality because he was the only justice to dissent when the Supreme Court ruled that former President Trump must turn over White House records from January 6th including the text messages Virginia Thomas sent to Mark Meadows.
Despite this clear conflict of interest, Justice Thomas was not required to recuse himself because Supreme Court justices are the only federal judges not required to follow the Code of Conduct for United States Judges. This week I cosponsored the Supreme Court Ethics Act which requires the Judicial Conference of the U.S. to develop ethics rules for the Supreme Court based on the Code of Conduct.
Telephone Town Hall Meeting
This week constituents in Mountain View participated in my weekly Telephone Town Hall meeting with special guest Dr. David A. Relman of Stanford University. My thanks to the 1,946 constituents who participated. If you missed the meeting you can listen to it here.
In the Words of My Constituents
Every week hundreds of constituents call and write to me to express their concerns, share their passions, and ask questions regarding legislation and policies. Over 170,104 constituents have contacted me since the beginning of the 117th Congress in January, 2021. I actually read every communication and every constituent receives a personal response to their specific questions and comments from me. This week, 2,640 constituents contacted me about issues including:
425 messages in support of defending Ukraine's sovereignty
 
169 messages in support of the Refuge from Cruel Trapping Act
 
137 messages in support of federal funding for Covid-19 mitigation and prevention efforts
Anna in the News
Recommended Reading
# # #
I close with this thought. Always know how deeply grateful I am for the trust you've placed in me to represent you. I work daily to live up to it.
Most gratefully, 



Anna G. Eshoo
Member of Congress