Anna's Weekly Report
Weekly Report
July 22, 2022
Dear Friends,
This week the House of Representatives took highly important actions to protect fundamental rights that have been put at risk by the disastrous Supreme Court decision overturning Roe v. Wade. The consequences of the Court's decision extend beyond destroying the right to reproductive health care. Justice Thomas explicitly said in his concurring opinion:
"In future cases, we should reconsider all of this Court's substantive due process precedents, including Griswold, Lawrence, and Obergefell."
These cases established the right to contraception and same-sex marriage.
Now, every right based on privacy is at risk.
The Right to Contraception Act
I spoke on the floor and voted for H.R. 8373, the Right to Contraception Act, which guarantees the right to obtain and use birth control, including oral contraception, emergency contraception, and IUDs. The legislation codifies Griswold v. Connecticut, which established the right to contraception, and passed with a vote of 228 to 195. Family planning is a personal decision, not a political one, and no legislators or justices should be making these decisions.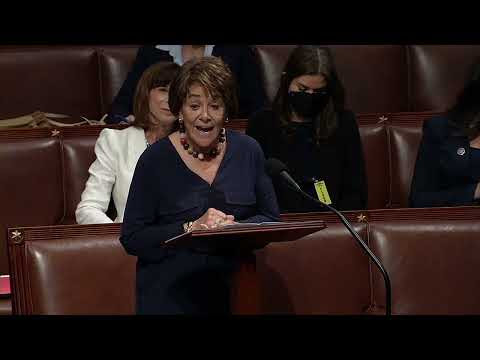 Rep. Eshoo speaks on the House floor in favor of the Right to Contraception Act
The Respect for Marriage Act
I voted for H.R. 8408, the Respect for Marriage Act, which guarantees the right to same-sex and interracial marriage and repeals the Defense of Marriage Act, which defined marriage for federal purposes as the union of one man and one woman. The bill codifies Obergefell v. Hodges, which legalized same-sex marriage, and Loving v. Virginia, which legalized interracial marriage. It passed with a vote of 267 to 157.
Covid-19
Everyone over six months old is eligible to be vaccinated against Covid-19. If you or your children have not yet been vaccinated or received your booster, you can sign up immediately for a free appointment at your county's website below. It's very easy to do.
San Mateo County                 Santa Cruz County                Santa Clara County
Monkeypox
Monkeypox is a virus that spreads through close or intimate contact with symptoms that include a rash and fever. It is much less transmissible than Covid-19, and the outbreak has not caused any deaths in the U.S. since the first case was confirmed on May 18th. There have been 2,323 confirmed cases in the U.S, with 356 in California, and more than a third of our state's cases are in San Francisco.
According to the CDC, the current risk of getting monkeypox in the general public is very low. The CDC and the California Department of Public Health (CDPH) recommend that people aged 18 or older who have been exposed to monkeypox be given the vaccine to prevent them from developing the disease. The vaccine can also be given to those who do not have a known exposure but who've been present in settings where monkeypox cases have occurred.
Visit your county's website below to learn how to get vaccinated.
San Mateo County          Santa Cruz County          Santa Clara County
Committee Work
Vote Against Privacy Legislation that Preempts State Law
California has the best privacy protections in the country thanks to California Consumer Privacy Act which passed in 2018 and a successful ballot initiative (Prop. 24) passed by the voters in 2020. Together, these policies provide certain inalienable rights for individuals to access their personal information, delete that information, and stop the sale of that information. California also has an expert state agency dedicated to protecting the privacy and data of Californians.
This week the Energy and Commerce Committee voted on legislation that preempts California's privacy law and threatens Californians' right to access, delete, and prevent the sale of their information. It calls into question the state agency's authority to enforce privacy protections and prevents California from strengthening privacy protections in the future.
While I'm sensitive to industry concerns about a patchwork system of regulations, Congress has historically addressed this by allowing states to enact stronger protections when practicable and compatible. States need flexibility to respond to changes in technology and expand rights where necessary. Governor Newsom, Attorney General Bonta, and the California Privacy Protection Agency all echoed my concerns that the federal legislation diminishes consumer protections in California. While this law would be an improvement for much of the country, I can't say the same for my constituents and all Californians, and that's why I voted against it.
Rep. Eshoo speaks on the American Data Privacy and Protection Act
Protecting Reproductive Health Care
In a hearing this week on the impact of the Supreme Court decision overturning Roe v. Wade, I shared a powerful story from a constituent about being denied an abortion later in her pregnancy after a severe and fatal fetal malformation was discovered. Instead of receiving the care she needed, she was forced to give birth by C-section despite knowing her baby would not survive. She watched her child die in her arms.
As Republicans continue to insert themselves into the personal decisions that belong to women, these horrible stories will become all the more common.
You can watch my remarks here.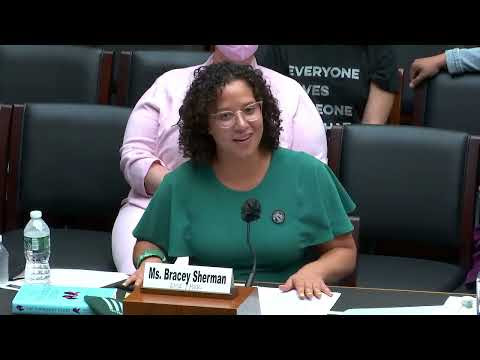 Rep. Eshoo speaks at Oversight hearing on impacts of overturning Roe v. Wade
Major Votes in the House This Week
Appropriations Package for 2023
This week the House passed legislation to fund numerous critical government services in Fiscal Year 2023 for veterans, environmental protection, transportation, housing, and more. The legislation included 13 of the 15 Community Projects I secured which I shared with you in last week's e-newsletter (see here). The remaining two projects, pertaining to education, have been approved by the Appropriations Committee and will be passed by the House shortly. This is all good news for communities in our congressional district.
The bill includes the following important investments for our Congressional District:
$54.5 million for conservation and restoration of San Francisco Bay wetlands;
 
$156.5 million for upgrades to SLAC National Accelerator Laboratory to advance cutting-edge research in x-ray physics; and
 
$28.6 million for the Earthquake Early Warning System at the U.S. Geological Survey in Menlo Park.
I'm also pleased that the bill provides funding increases for important programs that will benefit my constituents, including clean energy research, wildfire prevention, taxpayer services, environmental protection, veterans' health care, public transportation, and affordable housing.
January 6th Committee Public Hearings
This week the Select Committee to Investigate the January 6th Attack on the U.S. Capitol held its eighth public hearing. They focused on the former president's actions and inactions during the more than three hours his supporters were invading the U.S. Capitol, demonstrating a woeful dereliction of duty. It's clear that the former president did not abide by his oath to protect and defend the Constitution.
You can watch this week's hearings here.
Telephone Town Hall
On Monday, 1,830 constituents joined me for a Telephone Town Hall Meeting with Dr. David Relman, Chief of Infectious Diseases at the VA Palo Alto Health Care System in Palo Alto. We spent the first 30 minutes answering questions about Covid-19 and the next 30 minutes addressing policy questions, including gun violence prevention and the Supreme Court decision overturning Roe. You can listen to a recording of the Telephone Town Hall Meeting HERE.
Due to a late night vote schedule next week, our next Telephone Town Hall will be on Tuesday, August 2nd. You can sign up to join HERE.
In the Words of My Constituents
Every week hundreds of constituents call and write to me to express their concerns, share their passions, and ask questions regarding legislation and policies. Over 199,007 constituents have contacted me since the beginning of the 117th Congress in January 2021. I actually read every communication and every constituent receives a personal response to their specific questions and comments from me. This week, 3,369 constituents contacted me about issues including:
253 messages in support of codifying abortion protections in federal law
 
137 messages in support of reducing defense spending
 
81 messages in support of reforming the Supreme Court
Anna's Work in the News
Recommended Reading
# # #
I close with this thought. Always know how deeply grateful I am for the trust you've placed in me to represent you. I work daily to live up to it.
Sincerely, 


Anna G. Eshoo
Member of Congress